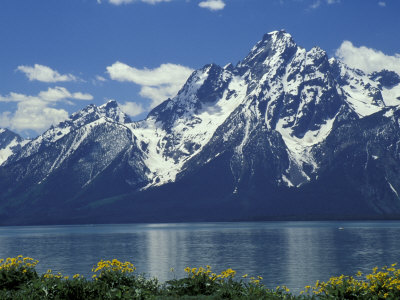 The Photo
The photo that was most effective to me is Grand Teton reflect in Jackson Lake because even though what season it is the mountain is covered with snow. There's a big mountain that is covered with snow, it looks like the color of the mountain is blue, and it also looks like the blue sky is reflecting on the mountain. Just by looking the photo, I can somehow sense "Peacefulness", and thats the feeling I want from nature.

The part where the writing is the most powerful is giving the details about the park and what is was used for before it becamed a national park. "Although in the twenty-first century we Americans tend to take the existence of our national parks, many of them have a contentious history , including Grand Teton National Park." This writing is effect because it tells you that theres history behind this park.

What nature does for me is it keeps me calm and I like how there are different kinds of creature to keep the me wondering about them. To me nature keeps the world in balance because without nature nothing would be in the right place. Everything we do is part of nature in this world.